The world sure is an overwhelming big place huh? It used to be easy to at least book a holiday even if the holiday itself was a little much. Now it can be difficult to know which of the so-called best travel apps to trust.
Well, worry no more, for we will be sifting through the lot today to offer you 10 of the best!
Leather Phone Holster
1. Google Travel
In typical Google fashion, there are a bunch of different services under this travel app umbrella.
There is, for example, Google Flights, which - though it doesn't boast a dedicated app - allows you to research and compare flight options.
In any case, you would be crazy to go anywhere new without first downloading Google Maps and then downloading the maps of the location you are going to. Using offline maps in this way is a great way to sidestep the fact that you are likely going to struggle to get an internet connection while you are abroad - thanks Google Maps!
Google Translate should also be obtained just in case - the Google Translate app is one of the most essential free travel apps out there.
2. Hopper
Where the apps outlined above are usually best used when you are already abroad, Hopper is one to use before you have headed away. In this way, it is one of the most helpful travel apps for planning a trip before buying tickets.
Hopper's main MO is to give clear advice on the best time to buy tickets, even going so far as to notify you at the precise point that the price drops. Besides offering flight deals in this way, it also lets you know when prices are likely to rise again.
3. Roadtrippers
Where the apps previously arrayed are more concerned with finding cheap flights, the Roadtrippers app is more interested in helping you to have a better road trip.
Primarily focusing their efforts on the US and Canada (though with some coverage of Mexico too), the Roadtrippers app allows you to explore unusual roadside attractions along your route.
4. TripCase
On the other hand, we have the TripCase app, which is far more concerned with the organizational nitty gritty parts of a trip abroad. The idea is to make an itinerary for you, and this can include the categorization of flights, accommodation, hotel rooms, rental cars, restaurant reservations, and much more.
It might sound complicated, but all you have to do is forward the various confirmation emails from all the different services to the app and it will do the rest.
5. TripIt
In much the same way, TripIt can be used as a handy and convenient way to curate a trip itinerary without all of the involvement that might once have been included on your part.
The main difference between this app and TripCase is the fact that while you have to manually send confirmation emails to the latter, the former can do it automatically. Of course, some people are less inclined to let a machine sniff around in their emails, so you can always just use the manual feature as in TripCase.
6. Airbnb
This app is almost exclusively catered towards finding you a place to stay on a whim, searching out a place to crash among the many on offer. Airbnb accommodations can range anywhere from a spare room in someone's house all the way up to luxurious beachfront properties the world over.
Rather than faffing about with other services, why not plan your next trip with one of the best free travel apps for accommodation? Don't be shy - android users are more than welcome too - and you can even book business trips.
7. Booking.com
Yes, though this is indeed a website, Booking.com even has an app now!
Just as it says on the tin, this is a service that can book you just about anything, including accommodation, flights, car rentals, airport taxis, tourist tours, attractions, and plenty of other things.
While it is likely best known for being a dab hand at booking hotel rooms around the world that fit your ideal price point, there are plenty of added features that often go under people's radars. This is a free travel app that should not be neglected.
8. Culture Trip
Though once merely the preserve of those looking to read a little about their travel destinations before, during, and after their travels, Culture Trip has now expanded to a point of primarily offering package tours.
The free version is really as easy as typing in your country or region and exploring the plethora of multiday trips on offer. Fancy an eight-day trekking adventure through Patagonia? What about a safari through Kenya and Tanzania? No sweat, they have you covered.
Sure, they can't directly offer you vacation rentals, but they likely know someone who can, hence why this is the go-to travel app for the learned traveler.
9. Expedia
A hard and seasoned veteran of the travel game, Expedia is an all-in-one travel aggregator much like those that we have seen previously, though they were certainly one of the first to take their wares onto the internet realm.
Using its services, you can search among its folds for the best deals to get the best options for you. As with some of the other services aforementioned, Expedia can sort you out with just about anything if it directly relates to travel.
10. Hotels.com
Finally, much as in the tradition of Booking.com, Hotels.com is a website turned app with a mean look in its eye, though this time attempting to direct most of its efforts into the booking of hotels rather than acting as a jack of all trades.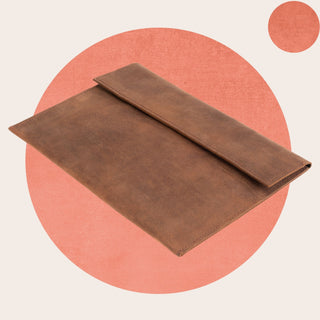 Leather iPad Case
Final Words
So, there you have it! Hopefully, you are now feeling ready and able to get booking and get traveling elsewhere!
FAQs Best Travel Apps
WHAT IS THE BEST TRAVEL APP TO USE?
No one can dictate what the best travel app is for every single person. Sure, there are certainly some that tower above others, but with the immense over-saturation of travel apps available today, it is worth searching amongst the best to find one that truly aligns with your best interests. Yes, much like the apps themselves sift through various bookings and flights, you too must sift through them to find the one that is best for you - life is a ceaseless thing.
WHAT IS THE MOST POPULAR TRAVEL BOOKING SITE?
Once upon a time, the most popular travel booking site would have been something like, say, Expedia. Nowadays, though, the market is far more democratized to the point of being overwhelming. This certainly has plenty of benefits, mainly in the way that it encourages prospective travelers to feel out the market a little more themselves. This, however, becomes a little paradoxical when you consider the fact that people are using such services in the first place to elide this sort of thing.
WHAT IS THE BEST APP TO USE FOR INTERNATIONAL TRAVEL?
All of the main travel apps will almost certainly be able to offer you advice and help with international travel. Some will be better suited to the task than others, however. You can scarcely go wrong with an app like Booking.com which enables you to scope out the competition for just about everything you can book while away. Considering this was originally a website, though, does it count as an app? You be the judge.