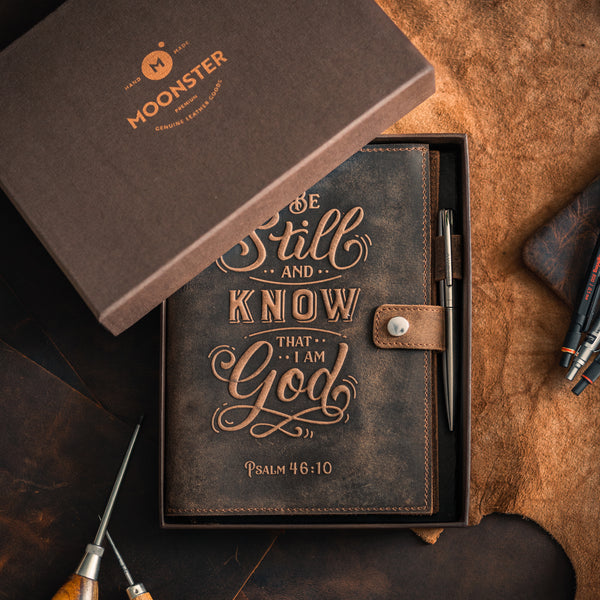 THE THOUGHTFUL, HAND-CRAFTED INSPIRATIONAL GIFT THAT KEEPS GIVING
When giving a meaningful gift, the last thing you want is an inspirational journal bound with flimsy faux leather and filled with low-quality paper. At Moonster, we lovingly hand-craft each of our refillable leather journals using hand-cut, 100% genuine water buffalo leather and 320 pages of 70gsm premium-milled lined paper, for quality craftsmanship you can feel.
Inscribed with the Psalm 46 verse "Be still and know that I am God," this journal makes a beautiful inspirational gift for friends and loved ones.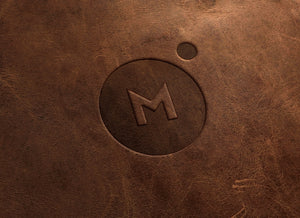 We use 100% hand made distressed buffalo leather; naturally tanned with special oils. This means our products vary in color and shade; no two journals look the same.

It's also what gives the leather its beautiful, rich, earthy scent.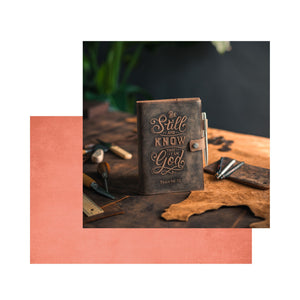 EVERY JOURNAL IS UNIQUE & SPECIAL
Each of our journals is crafted from handmade "crazy horse" leather that's naturally tanned. This means our products vary in color and shade; no two journals look the same. Your loved ones will cherish their one-of-a-kind journal for years to come.
Tucked in a leather pen holder inside every journal, you'll find a sleek, silver ballpoint pen that glides effortlessly across the journal's creamy pages. The journal set comes with lined milled paper, which can be replaced once you've filled your journal with thoughts and memories.
PERFECT FOR ALL YOUR DAILY WRITING AND DRAWING NEEDS
This versatile notebook is ideal for a number of uses and allows for easy handwriting, sketching, and journaling.
Measuring 8.75" x 6.25" (A5 size), it's the perfect size to take with you wherever you go.
With 320 ruled pages you can let your creativity flourish and your ideas flow!
Refill with Moonster Paper Refills (Search for "MOONSTER PAPER REFILL") or insert your own Classic Moleskine Notebook.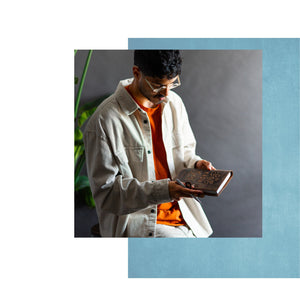 DESIGNED FOR PEN-AND-PAPER ENTHUSIASTS
A journal is like a trusted companion. You can use it to solve problems, get creative or record precious memories in order for them to last a lifetime.
Whatever you use it for, there's something therapeutic about putting pen to paper.
So whether your journal is home to your innermost secrets, a repository for your most important thoughts and ideas, or simply a way of keeping on top of your to-do list, we've got you covered.