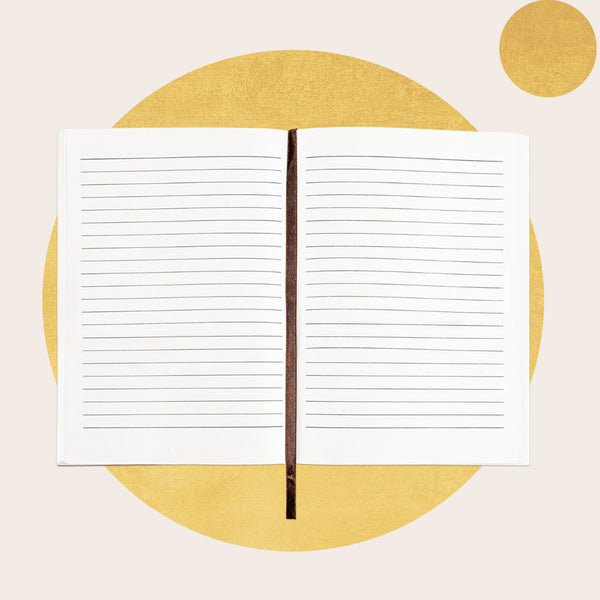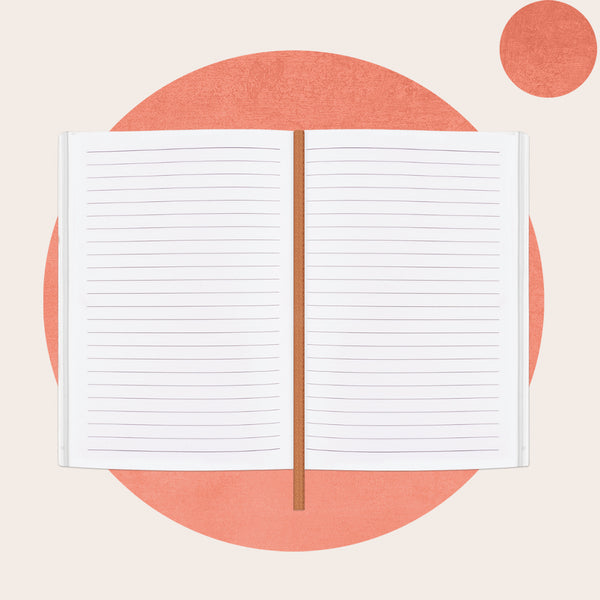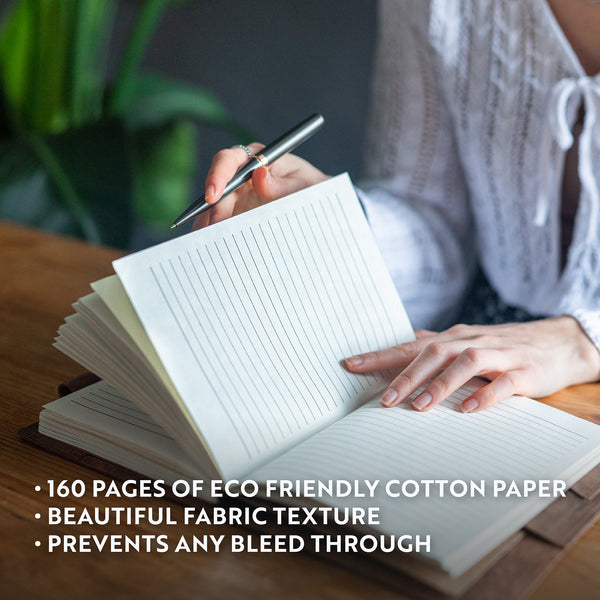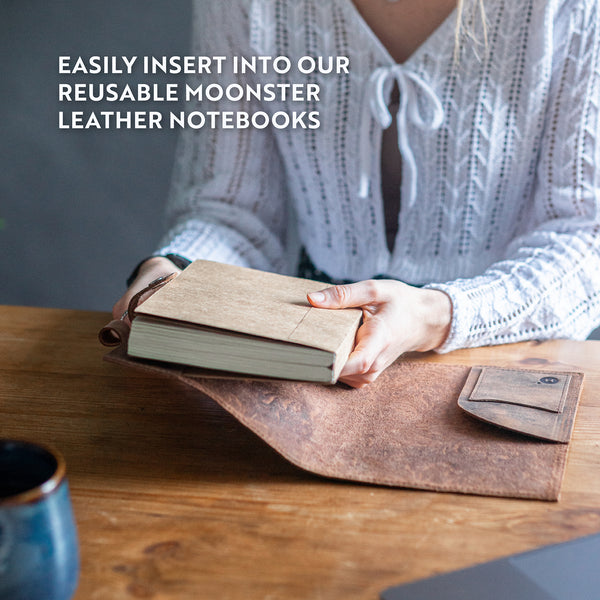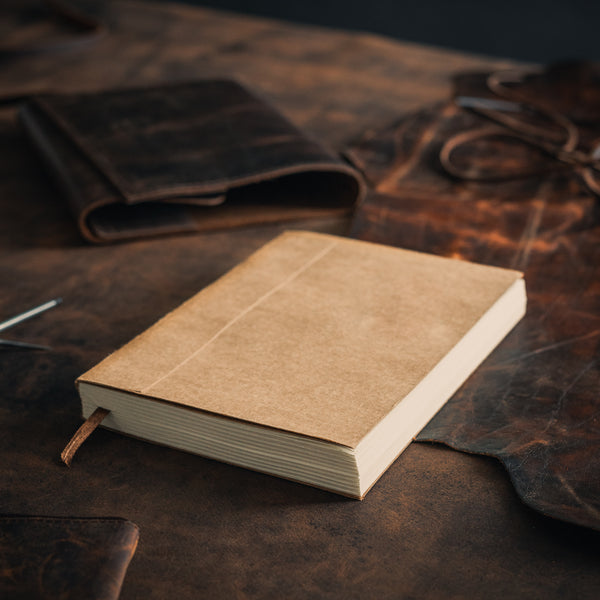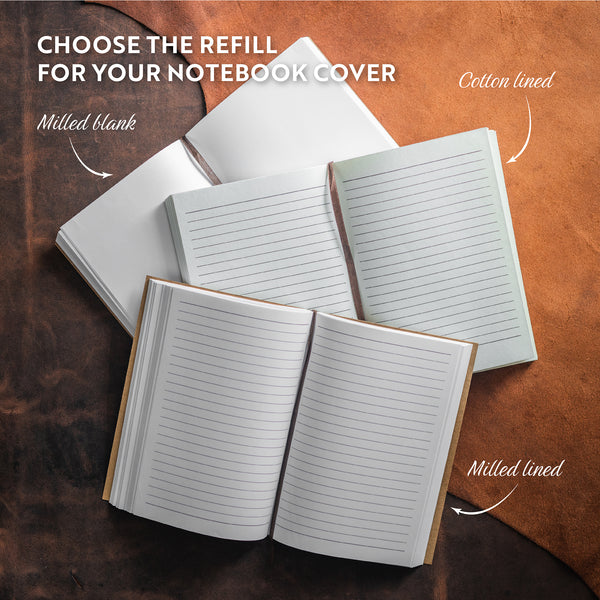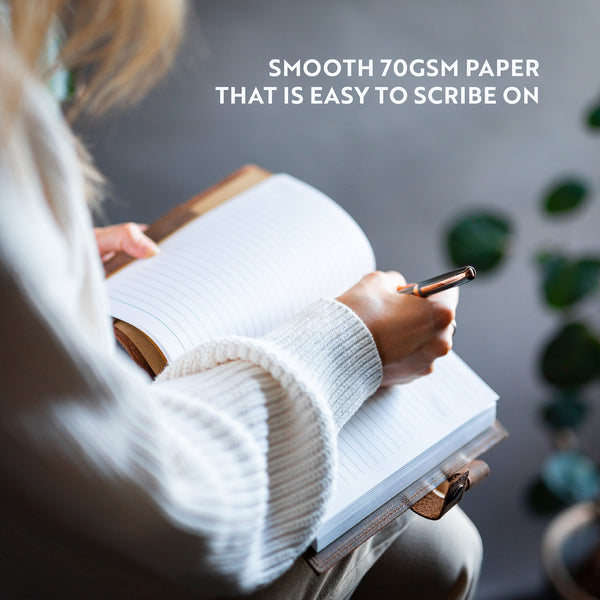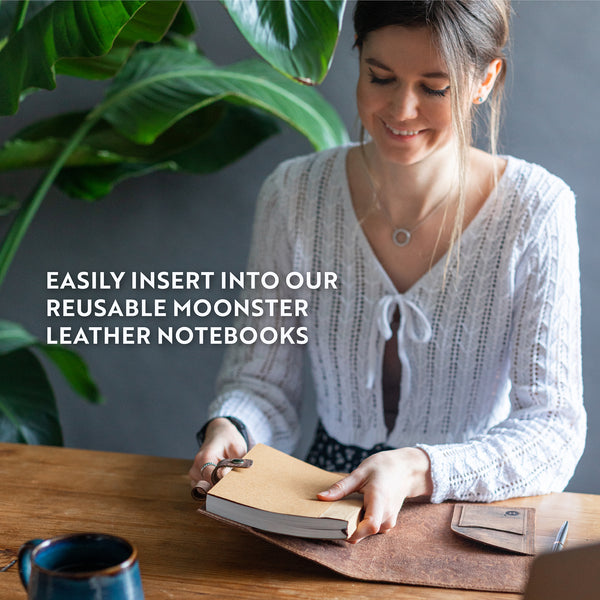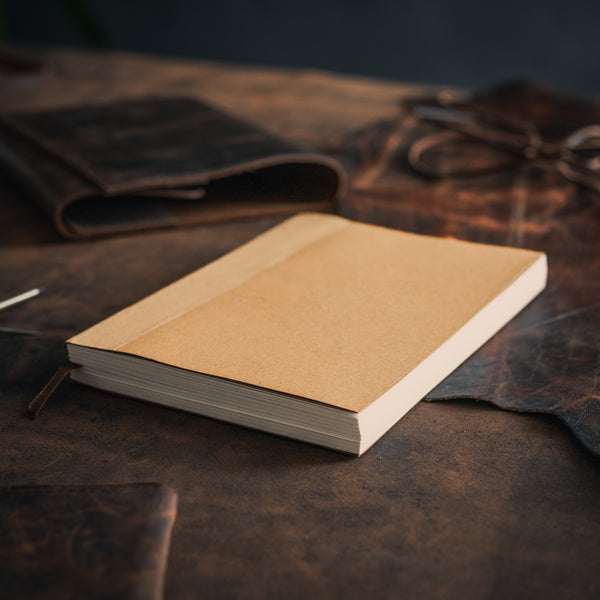 A BEAUTIFUL HAND CRAFTED JOURNAL REFILL THAT CAN BE BOUGHT AGAIN AND AGAIN
This refill notebook from Moonster is the perfect writing companion for journal lovers and anyone with a taste for things with an antique or vintage feel. Features include a brown protective covers to keep your paper clean from leather marks and wonderfully creamy, textured 8.25x5.75" sheets with lines.
Whether you're logging your life or jotting everyday things down, you'll always get lots of compliments on it!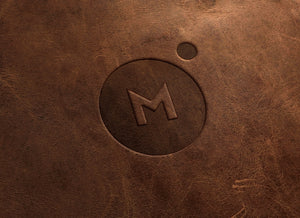 We use 100% hand made distressed buffalo leather; naturally tanned with special oils. This means our products vary in color and shade; no two journals look the same.

It's also what gives the leather its beautiful, rich, earthy scent.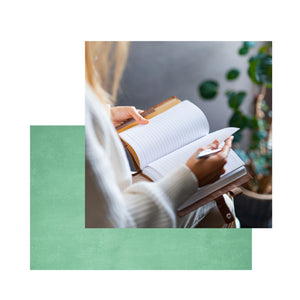 HANDMADE WITH TRADITIONAL CRAFTSMANSHIP
The cotton paper pages are made from recycled acid-free and tree-free cotton, which makes it one of the most sustainable refills on the market. The pages have a beautiful fabric texture, with off-white, smooth & creamy lined papers.
The milled paper pages are made from premium milled paper and have a normal notepad feel, with white lined papers.
The thickness of the cotton paper is close to 32lb bond stock which prevents any ink bleeding through to make writing a joy, while the thickness of milled paper is 70gsm.
PERFECT FOR ALL YOUR DAILY WRITING AND DRAWING NEEDS
This versatile refill is ideal for a number of uses and allows for easy handwriting, sketching, and drawing. Measuring 5.75" x 8.25" (A5 size), it's the perfect size to insert into the Moonster Leather Journal Cover.
With 320 lined pages you can let your creativity flourish and your ideas flow! The notebook's paper is easy to scribe on and can handle a soft B pencil, ink and even watercolor.
Refill the Moonster Refillable Journal with these Lined Paper Refills.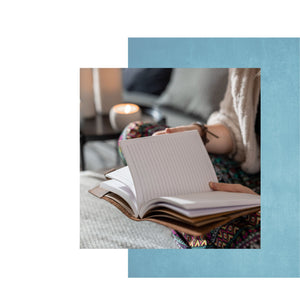 DESIGNED FOR PEN-AND-PAPER ENTHUSIASTS
A journal is like a trusted companion. You can use it to solve problems, get creative or record precious memories in order for them to last a lifetime. Whatever you use it for, there's something therapeutic about putting pen to paper.
So whether your journal is home to your innermost secrets, a repository for your most important thoughts and ideas, or simply a way of keeping on top of your to-do list, we've got you covered.
Paper Refill for Your Journal