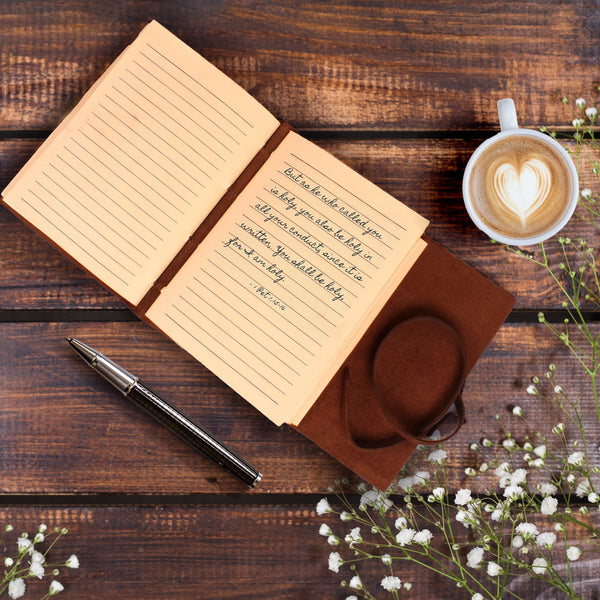 A BEAUTIFUL HAND CRAFTED JOURNAL THAT WILL LAST A LIFETIME
This rustic leather notebook from Moonster is the perfect writing companion for journal lovers and anyone with a taste for things with an antique or vintage feel. Features include a unique heart embossed cover and wonderfully creamy, textured sheets without lines that come in two sizes: 7x5 inches and 8x6 inches.
Prevents any ink bleeding through to make writing a joy. Not only that, with pages made from recycled acid-free cotton paper, it's one of the most sustainable notebooks on the market.
Whether you're logging your life or jotting everyday things down, you'll always get lots of compliments on it.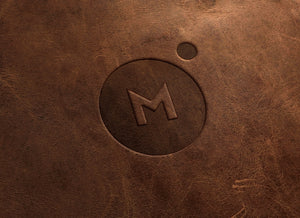 We use 100% hand made distressed buffalo leather; naturally tanned with special oils. This means our products vary in color and shade; no two journals look the same.

It's also what gives the leather its beautiful, rich, earthy scent.
PERFECT FOR ALL YOUR DAILY WRITING AND DRAWING NEEDS
This versatile notebook is ideal for a number of uses and allows for easy handwriting, journaling, sketching, and drawing. Available in two sizes: 8" x 6" and 7" x 5", it's ideal to take with you wherever you go.
With 400 lined pages you can let your creativity flourish and your ideas flow! The notebook's paper is easy to scribe on and can handle any type of pen or pencil.
DESIGNED FOR PEN-AND-PAPER ENTHUSIASTS
A journal is like a trusted companion. You can use it to solve problems, get creative or record precious memories in order for them to last a lifetime.
Whatever you use it for, there's something therapeutic about putting pen to paper.
So whether your journal is home to your innermost secrets, a repository for your most important thoughts and ideas, or simply a way of keeping on top of your to-do list, we've got you covered.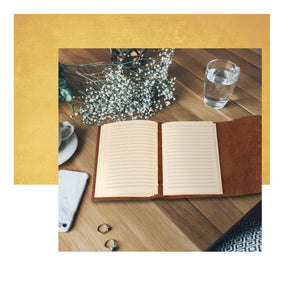 PURCHASE WITH A PURPOSE
We believe in making products that make the world a better place. All our products are ethically sourced and fairly traded.
We're also dedicated to making a difference to children's lives in Africa.
With every journal purchased, we'll donate a percentage of our profits to Tehila, a non-profit organization in Zambia that promotes the prevention of child cruelty.