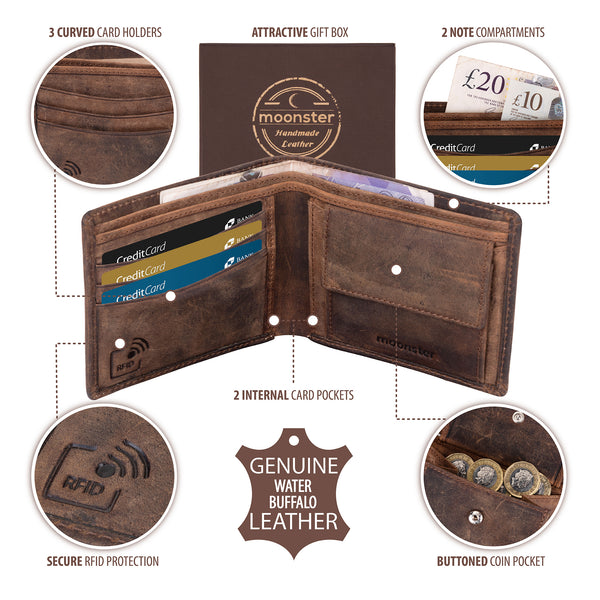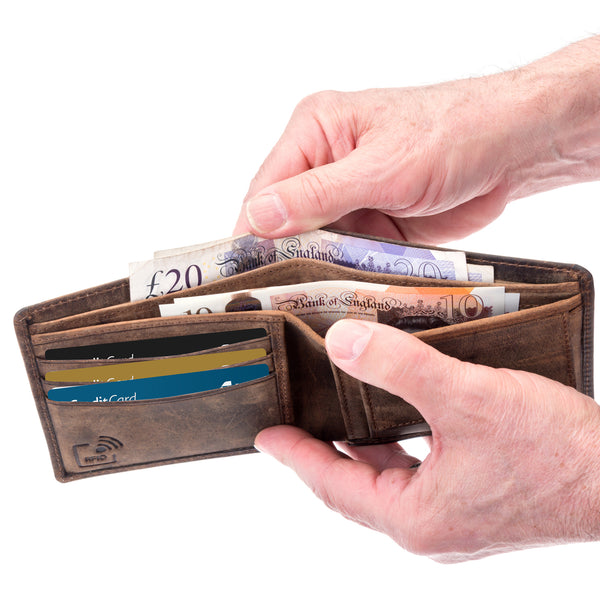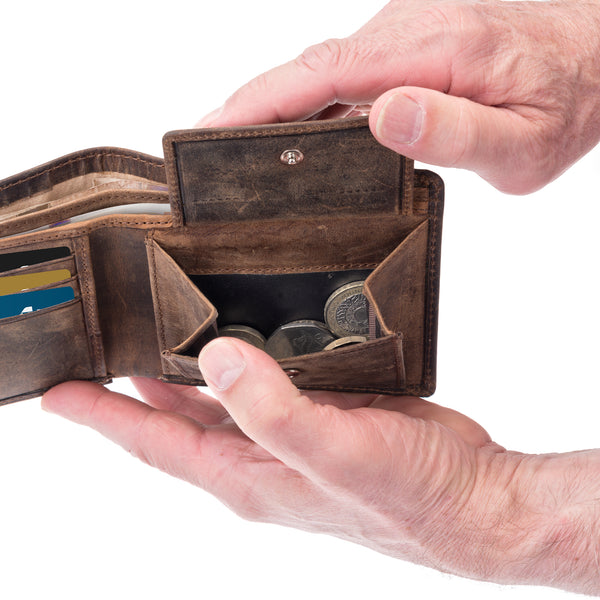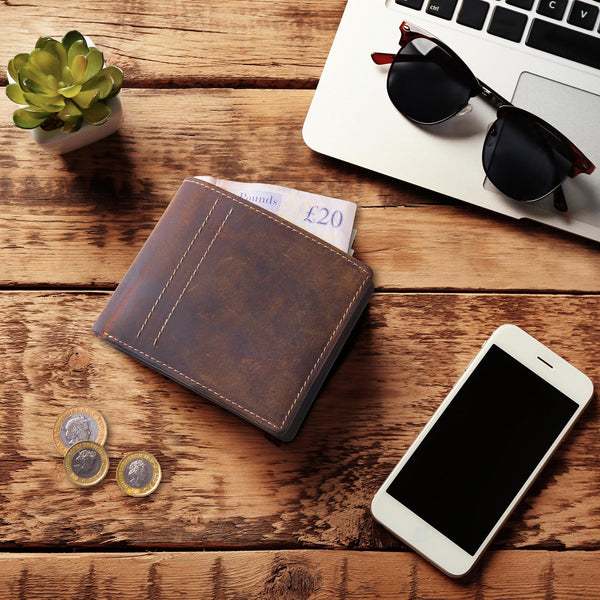 Keep your cash and cards safe, organized and easy to access with our Moonster wallet. Handcrafted from real buffalo leather, our wallet is stylish yet practical, incorporating RFID Blocking – we've got you covered!
3 curved credit card slots, lined with RFID blocking material to keep your financial information secure
Buttoned coin pocket to keep loose change secure
A further 2 internal pockets located under coin pouch and credit card slots
2 note compartments at the rear
Hand crafted from genuine water buffalo leather; built to last
Stylish outer stitching for that little extra touch
Comes in an attractive Moonster gift box
UPGRADE YOUR OLD BULKY BACK POCKET WALLET
This minimalist leather wallet from Moonster eliminates the annoying bulk that comes with a standard wallet without sacrificing any of the storage space or functionality.
Carry Everything You Need Without The Clutter. This mens wallet's elegant and clean design maintains a compact profile without you having to leave any of your essentials behind. Ideal for travel. It comfortably fits into any pocket while providing ample space for credit cards, bank notes - even coins - without weighing you down.
Now you'll always be ready to pay and enjoy quick and easy access to your money.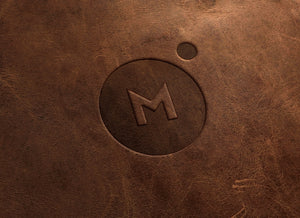 Some wallets claim to be made of real leather, only to dupe you with poor-quality faux leather that doesn't hold up – let alone look real.

At Moonster, our skilled artisans in India handcraft our gorgeous leather wallets using full-grain, genuine buffalo leather, always.

Luxurious to the touch with a rich leather scent and stunning, rustic details, our high-quality leather wallets get even better as they age.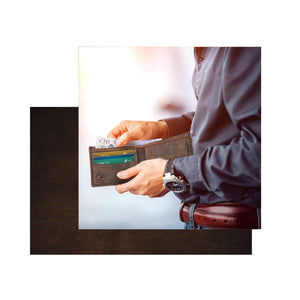 A RUSTIC LEATHER LOOK FOR THE MODERN GENT
We use 100% hand made buffalo leather; naturally tanned with special oils. This means our products vary in color and shade; no two wallets look the same. It's also what gives the leather it's beautiful, rich, earthy scent.
Stylish and practical, the soft, distressed finish will get even better with age.
SIZE MATTERS
We've made our leather wallet slim to ensure there's plenty of space for everything you need, without the wallet becoming too bulky.
Measuring 3.7" x 4.5", it will still fit effortlessly in your pocket or bag.
Store your cards and notes in the various compartments; and your loose change in compact coin pouch.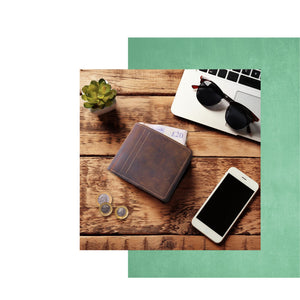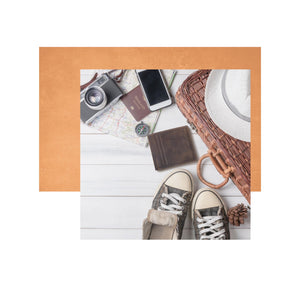 HAPPY TRAVELING!
Whether you're traveling for business or pleasure, for a weekend or a month, you need a wallet that can hold everything you need. We've got you covered no matter how long or how short your trip!
Now you can keep your valuables organized in style to ensure you always look your best on the go.