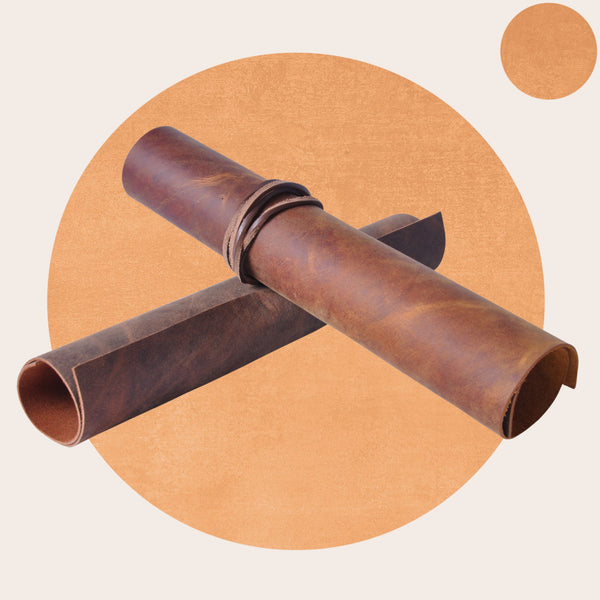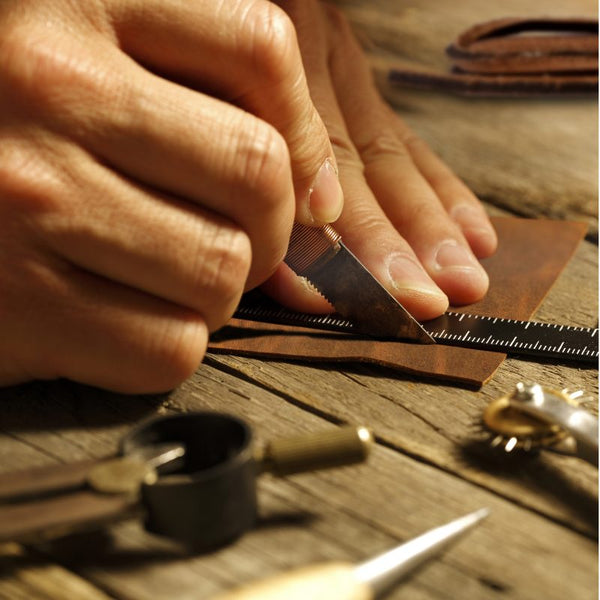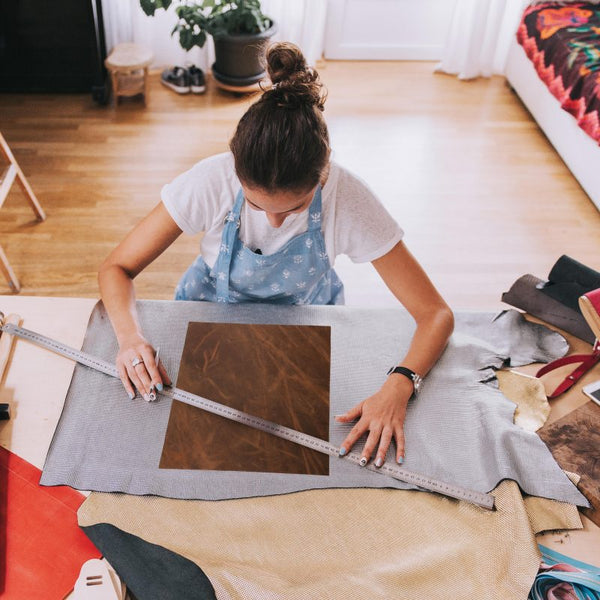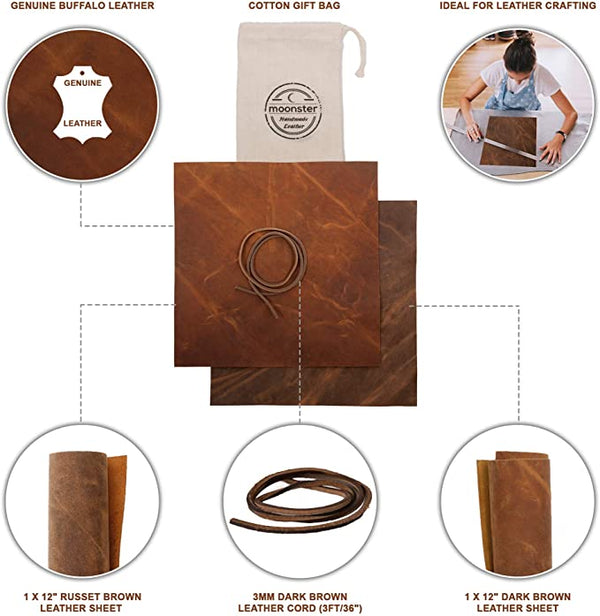 Our gorgeous genuine leather sheets and brown leather cord can be used to create jewellery or used for tooling, carving and upholstery, or whatever leather craft project you have in mind.
2mm thick, premium leather squares:
1 x rich dark brown leather square 12″ x 12″
1 x warm russet brown leather square 12″ x 12″
1 x 1/8″ thick, 36 inch long, brown leather cord
Scrunch or fold the leather to create your own distressed look
Comes in a cloth Moonster presentation bag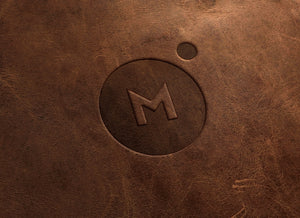 Each leather square can be used for tooling, cricut, carving, upholstery, arts & crafts, leather journals, razor holders, a leather wallet kit— the possibilities are endless. It's the perfect genuine leather set for your leather craft kits!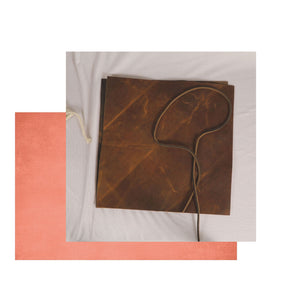 BEAUTIFUL, HIGH-QUALITY LEATHER EVERY TIME
Many poor-quality leather sets don't look anything like advertised. Our full grain leather set comes with one 30 x 30 cm rich dark brown leather sheet and one 30 x 30 cm warm russet brown leather sheet to suit all your crafting needs.
Our versatile sheets easily transform to fit your aesthetic: Crunch or fold the leather strip to create your own custom distressed look or smooth it out with the oils on your fingers for that buttery finish.
Not only does it make the perfect gift for anyone who loves crafting or working with leather, it can be used to make gorgeous, custom gifts your loved ones will treasure for years to come.
VERSATILE LEATHER, ENDLESS POSSIBILITIES
Not only do you receive two gorgeous leather sheets, our leather set also comes with a beautiful, bonus leather cord, perfect for jewellery, leather ties, and whatever else you dream up.
Our leather set is perfect for:
- Tooling & Carving
- Upholstery
- Arts & crafts
- Leather journals
- Razor holders & Belts
- Reinforcing guitar straps
- Knife sharpening strops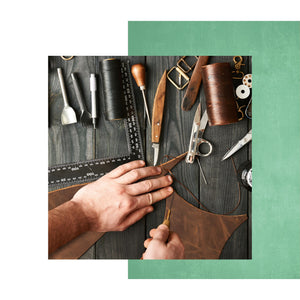 GORGEOUS, PREMIUM LEATHER FOR ALL YOUR CREATIVE CRAFTS NEEDS
Many leather strips available boast versatility yet are too thin and soft to be used without getting damaged. We use 2mm thick premium distressed buffalo leather, sometimes known as "crazy horse" leather. No cheap imports. No fake PU leather. No leftover scraps.
Each piece has a unique finish, curated and hand-selected for unparalleled quality for all your leather creations.